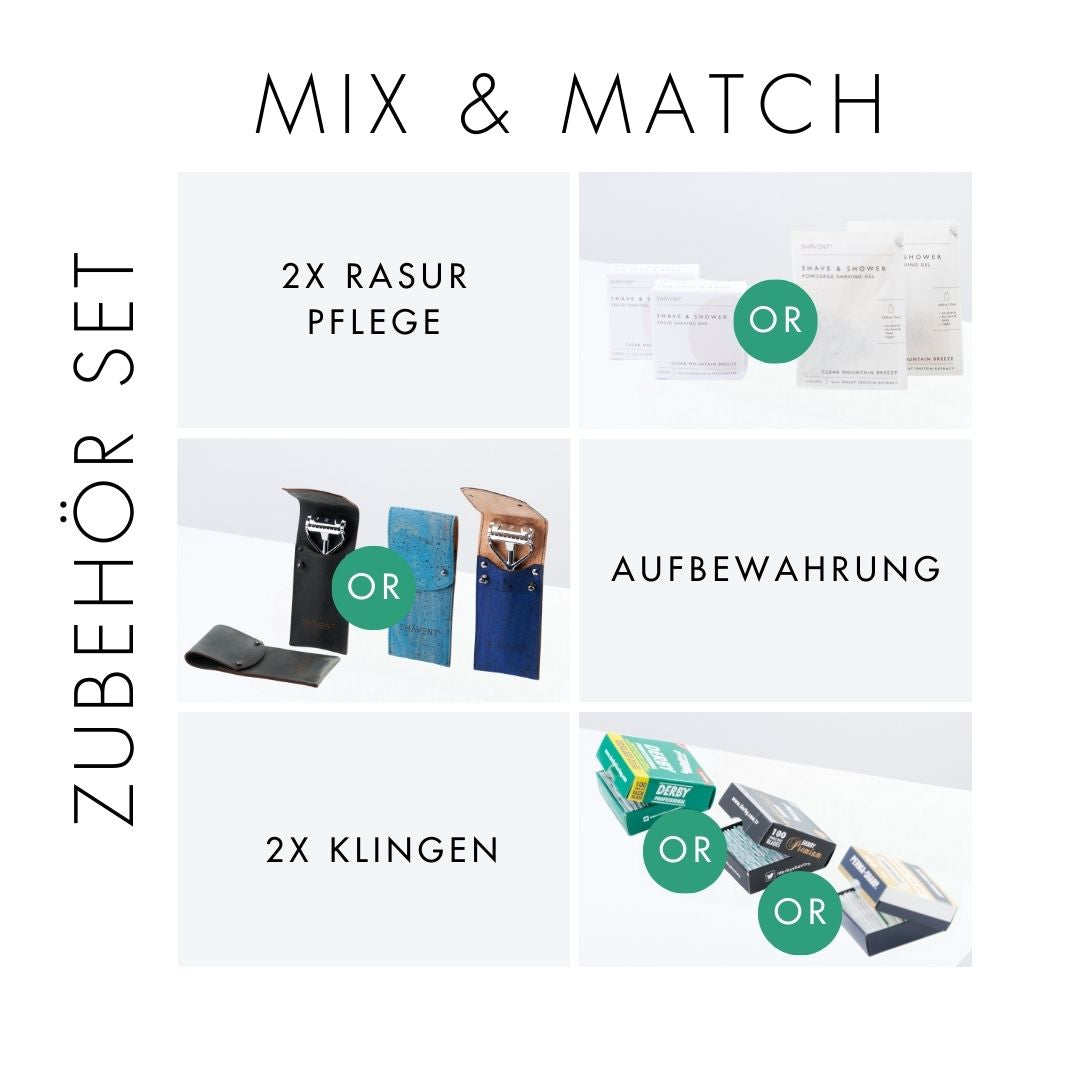 For SHAVENT professionals: accessory set
Rasurpflege:
2x Shaving Gel
Etui:
Korktasche kobalt blau
Do you already have a SHAVENT and are you looking for a great package to round off your shaving experience?
Then the Mix & Match Set is made just for you!
Simply choose your favorite products from us and put together your perfect set - also great as a gift!
How it works:
Choose your shaving care: Do you prefer the creamy one Solid Shaving Bar (the shaving soap without soap) or the light one shaving gel? No matter which one you choose, you can put two pieces of your choice in your set.


Choose your storage: prefer that Bag made of soft, non-slip premium leather or one of the two bright colors Cork bag?


Choose your blade brand: Derby green, the solid all-rounders from head to toe, Derby black, with extra hardening especially for daily use or Perma Sharp, the ultra-sharp professional blades? Here, too, there are two packs of your brand in the set for you.
This is how you mix the "pefect match" for yourself or as a gift for a real SHAVENT professional!