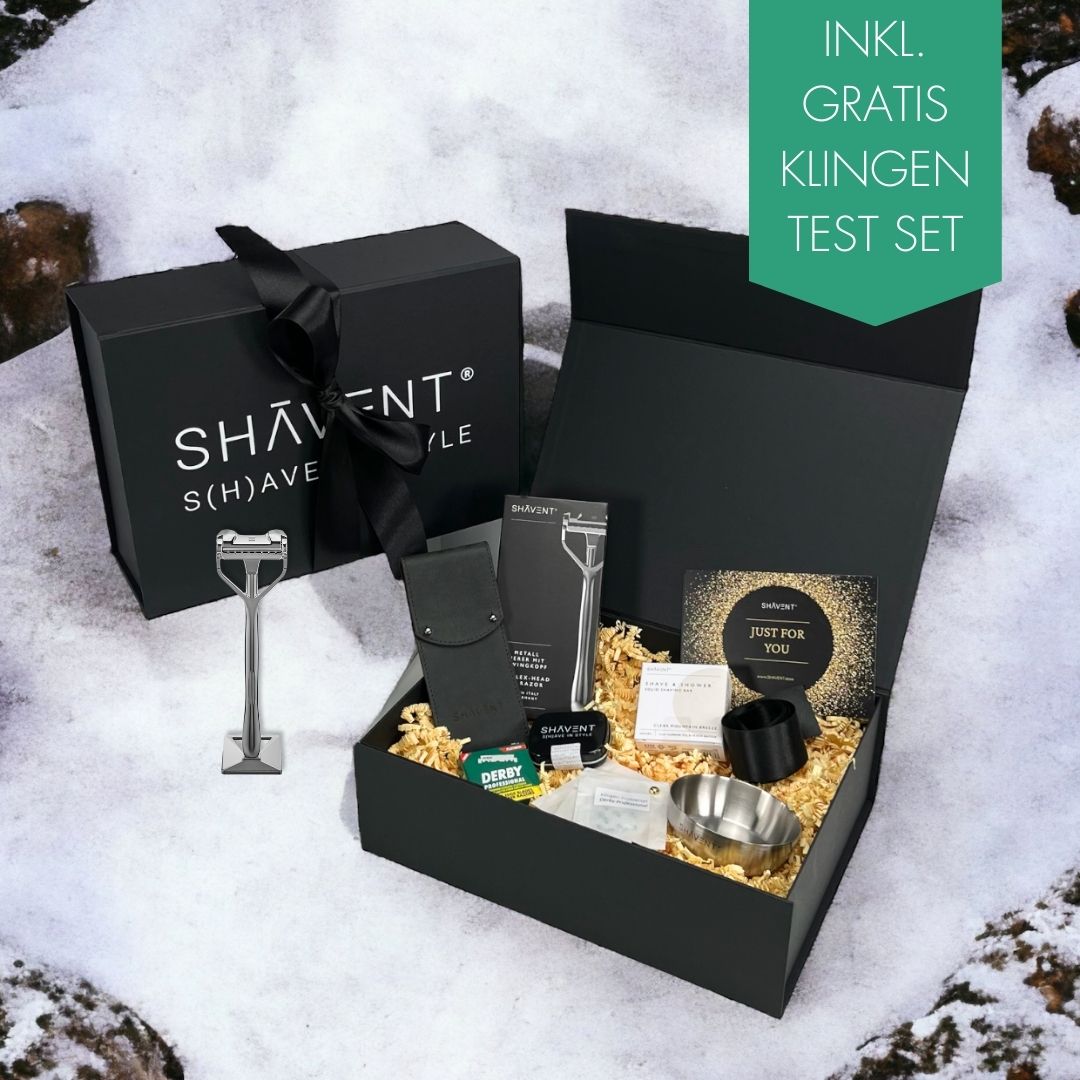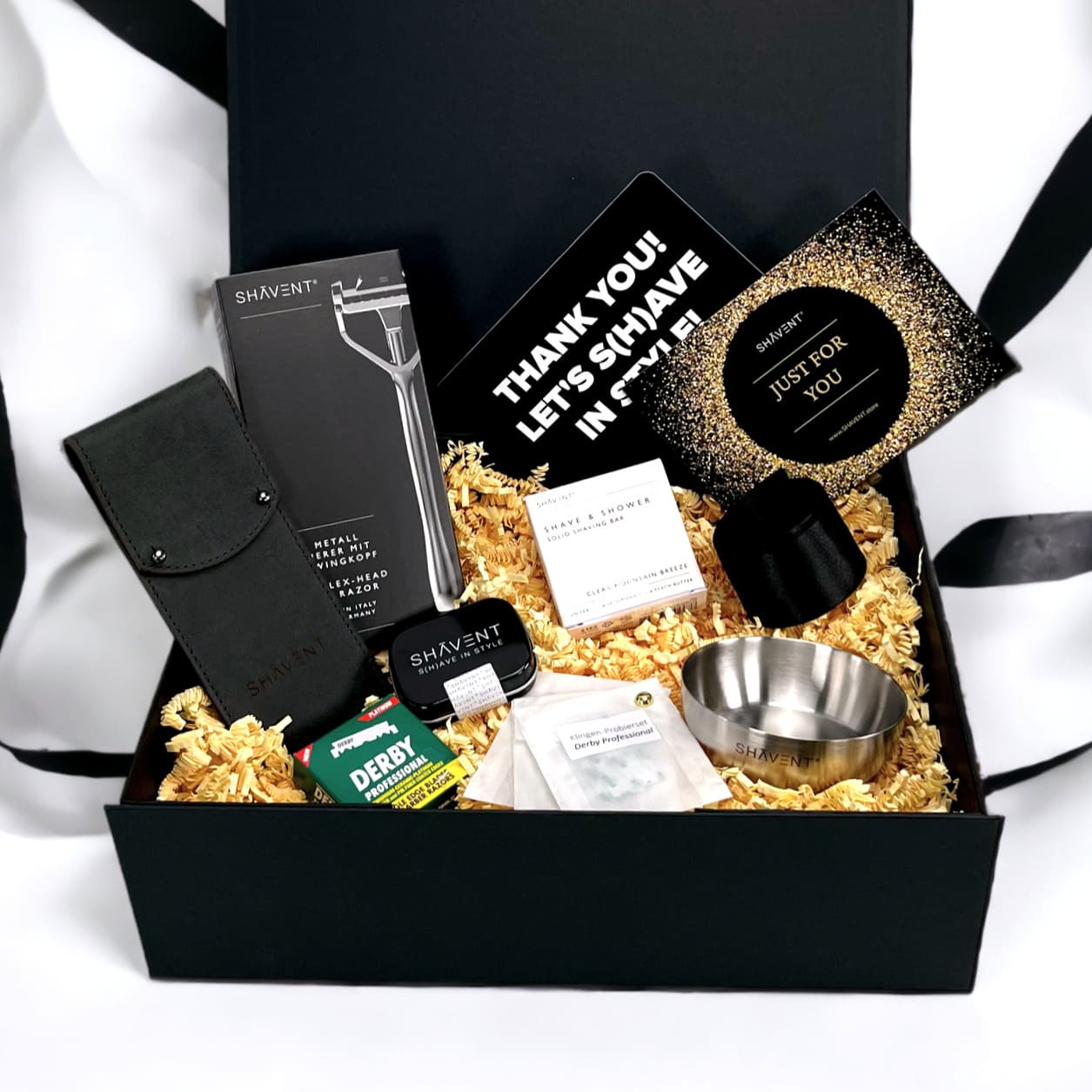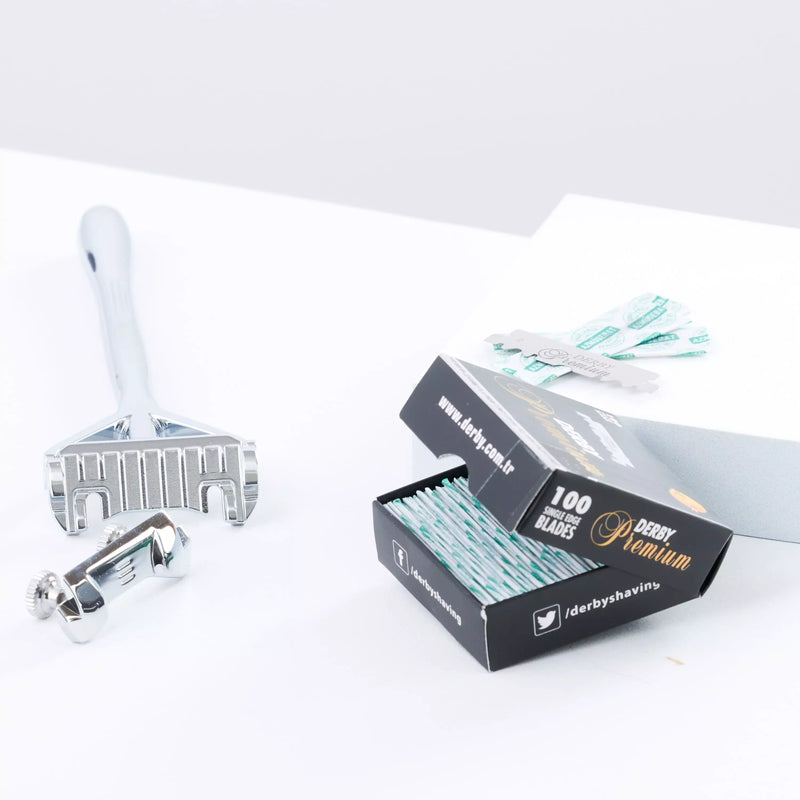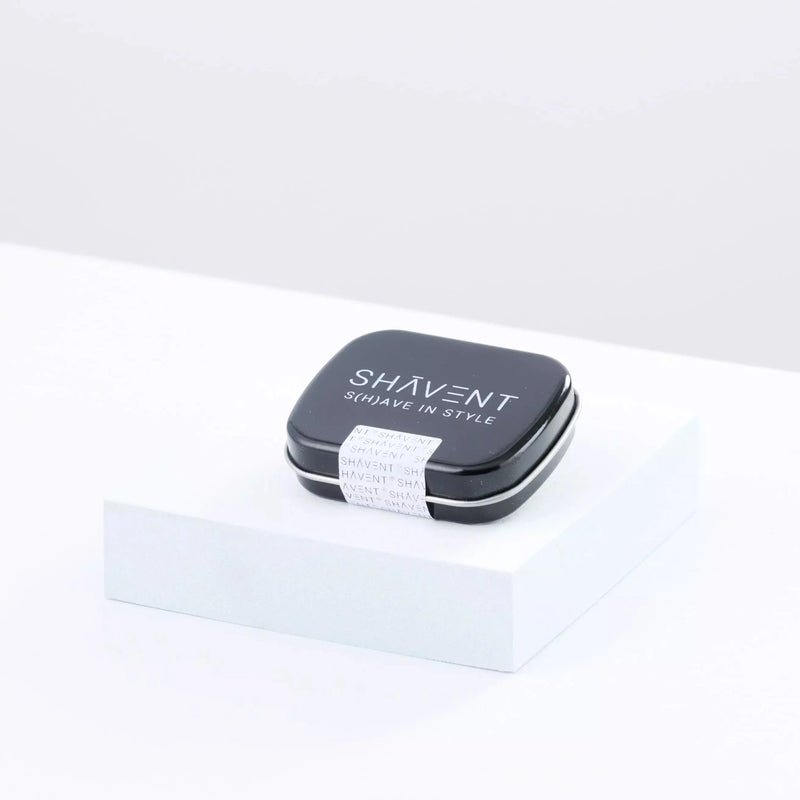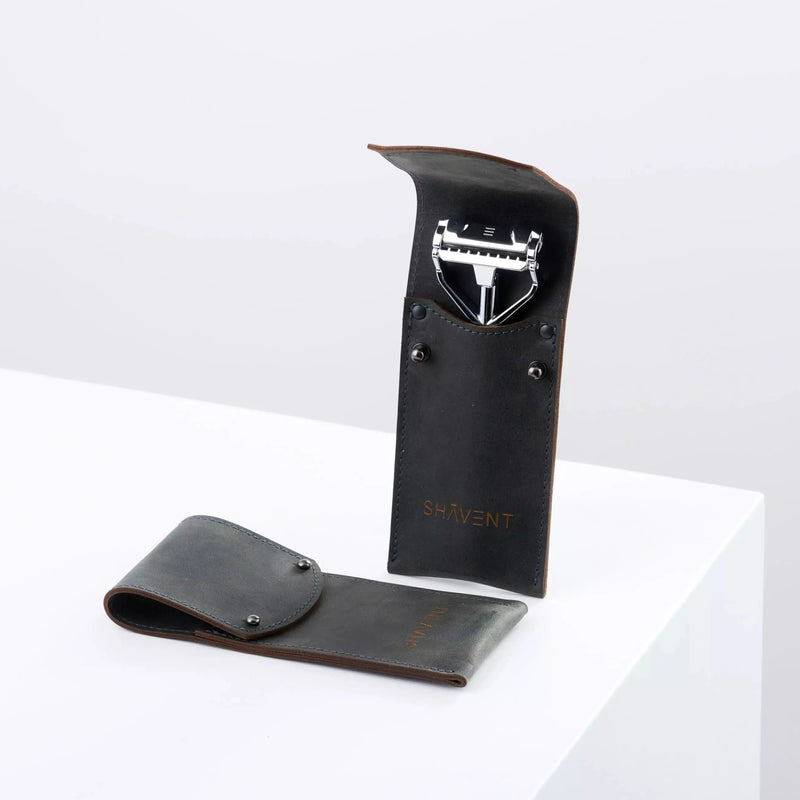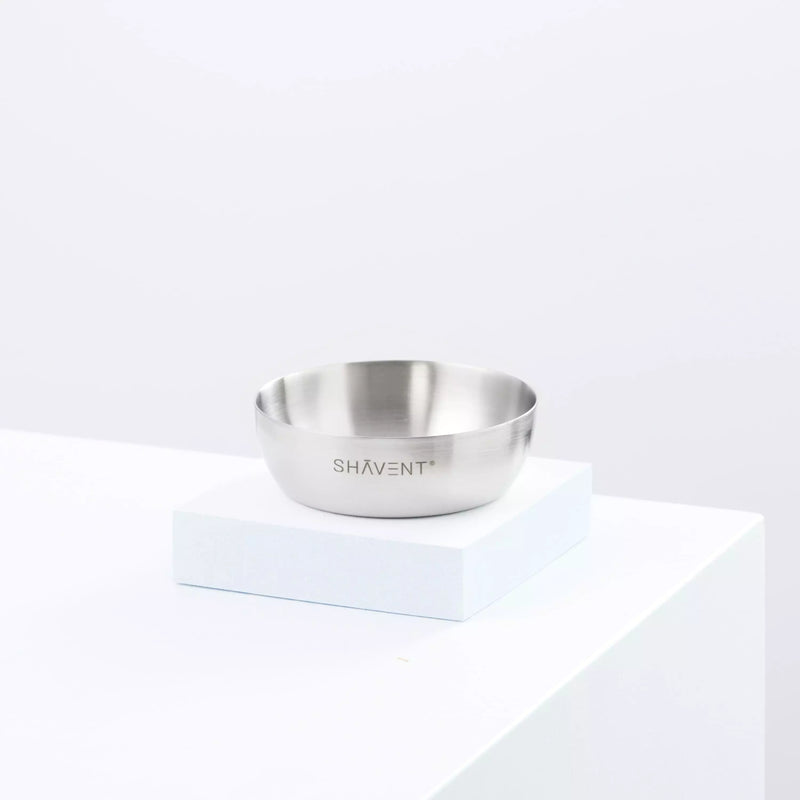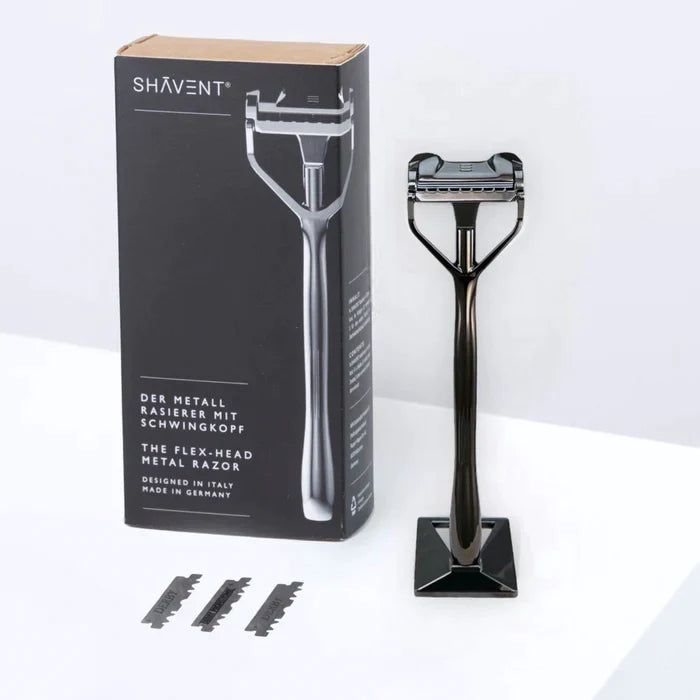 SHAVENT Christmas gift box - Gentlemen
SHAVENT Original Schwingkopf-Rasierer, inkl. Standfuß — Color:
Chrome
In stock, with you in 1-4 days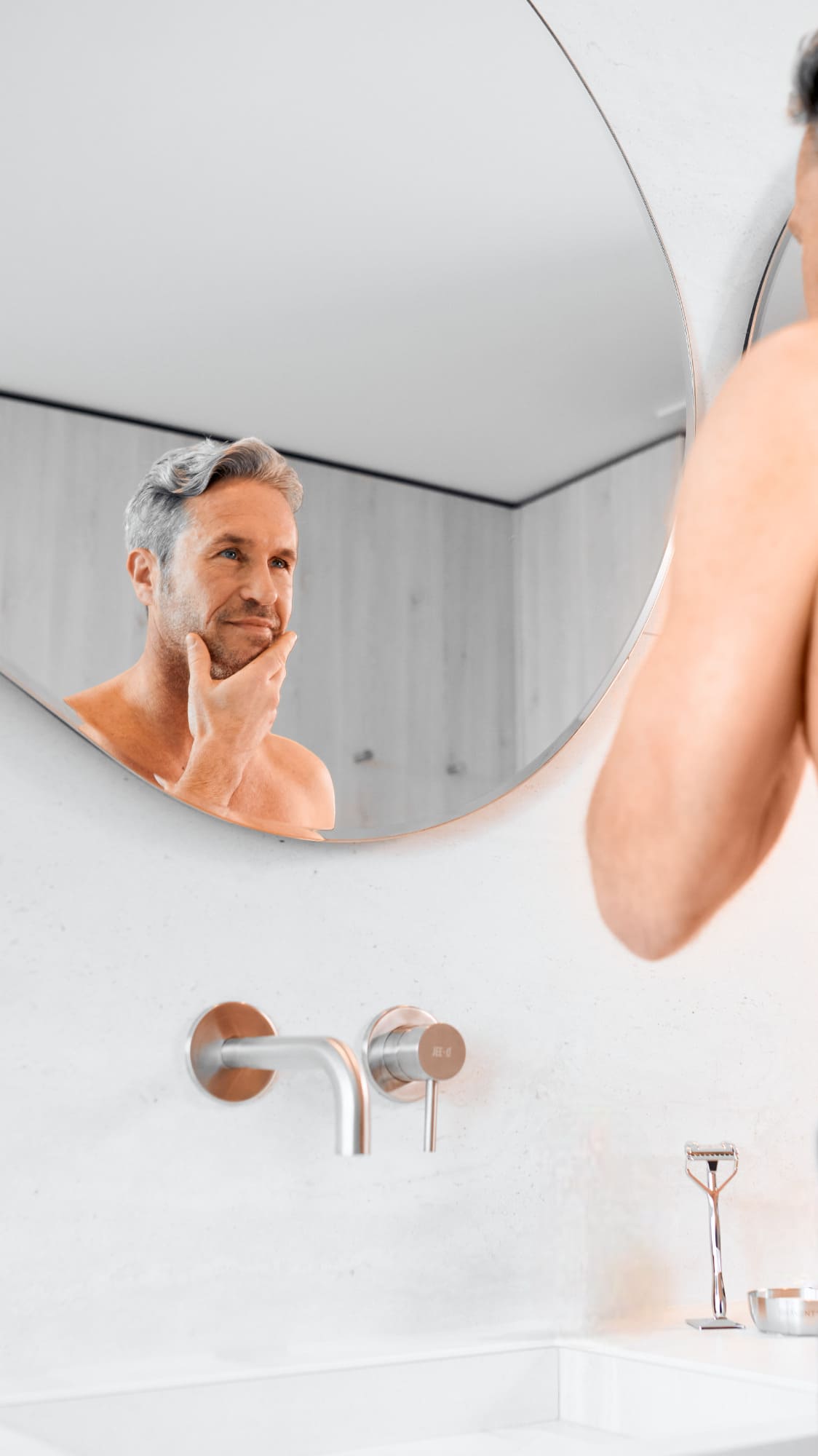 🎄 Exclusive Christmas gift 🎄
The SHAVENT Christmas gift box for men - where elegance meets perfection
The holiday season is an opportunity to show the men in your life how much you appreciate them. What could be better than a gift that not only exudes style and quality, but will also be used every day? Discover the SHAVENT men's gift set - a combination of elegance, sustainability and unsurpassed shaving quality.
A gift that makes every morning an experience
Every day starts with a routine, and shaving is an essential part of it. With the SHAVENT men's set, this everyday act is transformed into a luxurious ritual. No matter whether it is a gift for your partner, father, son or a good friend - it symbolizes care and attention for the daily well-being of your recipient.
Everything your shaving heart desires in an elegant box:
The SHAVENT original razor: This is no ordinary razor. With its choice between shiny chrome and black oak, it represents a class of its own. Elegant, stylish and designed to last a lifetime - the SHAVENT Original is the pinnacle of shaving technology.


100 blades for 33 changes: These blades are the heart of a precise and skin-friendly shave. Each blade provides an incomparably close shave and guarantees that the recipient always puts their best face forward.


Blade total dose: A detail that puts safety and sustainability first. The collection box is not only practical, but also a sign that SHAVENT pays attention to every detail.


SHAVE & SHOWER Solid Shaving Bar: An innovative creation that combines shaving and showering in one. This soap-free shaving bar provides a creamy consistency that nourishes the skin and prepares it for a gentle shave.


SHAVENT stainless steel shaving bowl: Perfect your shaving bar lathering experience with this stylish and durable bowl. An essential accessory for wet shaving.


High quality leather bag: Made from the finest Western European leather, this bag is the ideal companion for the SHAVENT razor. Not only does it protect the razor, but it is also an expression of class and style.


Blade test set: An excellent way to test different blades and find your favorite brand. This set makes the gift even more personal and individual.


Elegant gift box Made of sturdy cardboard with elegant engraving, magnetic closure and attractive filling - of course plus a greeting card and a fine ribbon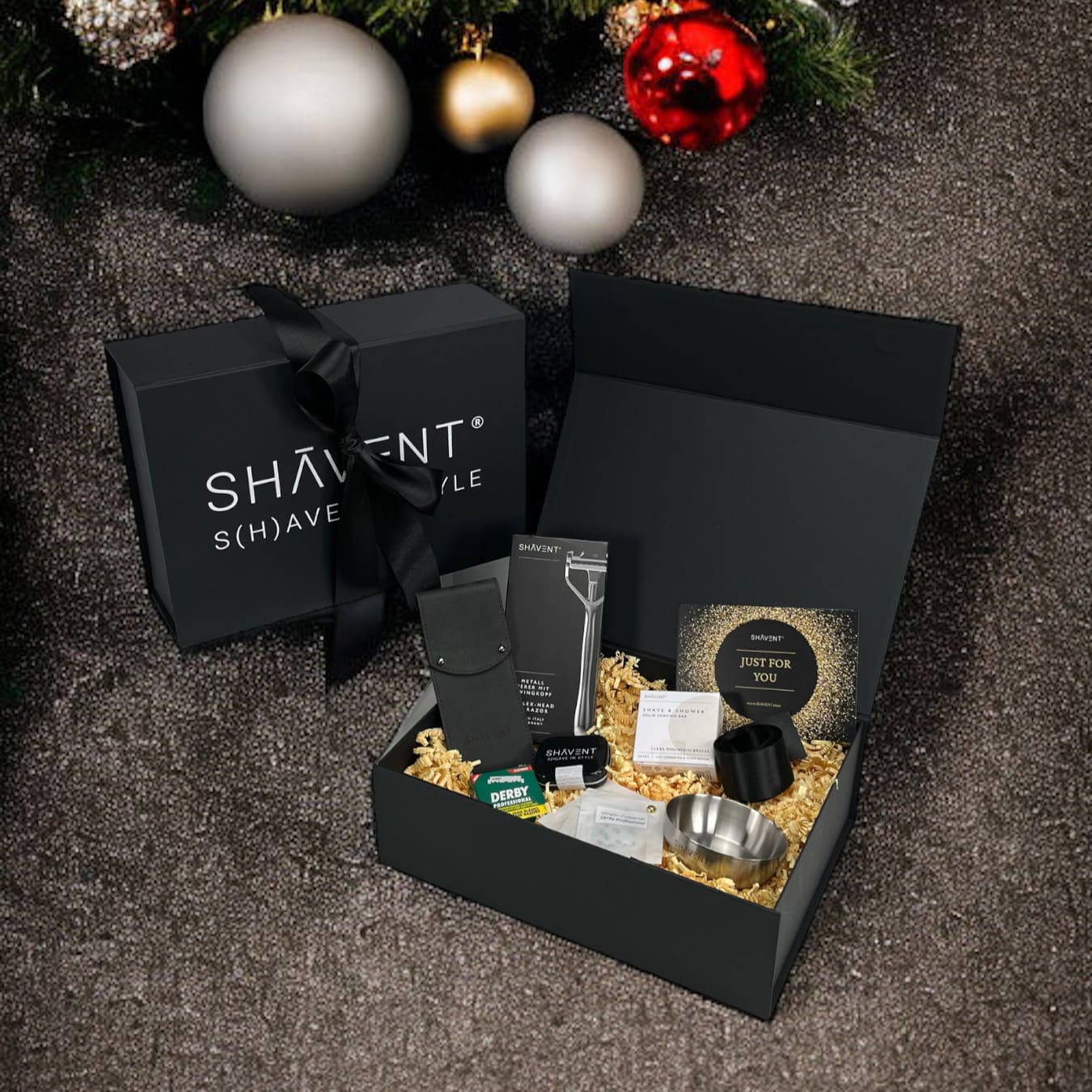 A gift ready to be placed under the tree
The SHAVENT men's gift set comes in an attractively designed gift box with a magnetic closure, elegant filling and a card for a personal message. All you have to do is write a loving message and tie the bow around the box. A gift that is not only practical but also warm and personal.
Give the gift of a piece of luxury and sustainability this holiday season. The SHAVENT men's gift set is more than just a razor - it is a sign of love and appreciation.
Order now and make this Christmas an unforgettable celebration of joy and elegance!
Less pressure. full of comfort
You can use the SHAVENT on the face and all over the body use.
Just start with less pressure as before. Rule of thumb: with a plastic razor you press like you're writing with a ballpoint pen, with SHAVENT you just press like you're writing with a fineliner/stabilo. 
Use the SHAVENT always on wet skin with a gentle foam - a shower gel is often enough, but you can use the SHAVENT with all shaving products that you use with other razors: gel, soap, foam - the main thing is that it "slips". For an extra portion of shaving care, we have our SHAVE & SHOWER shaving care products in the shop. 
You can change the blades just as often or as rarely as you do before. We always recommend changingwhen the shave no longer feels as smooth as it did at the beginning - because sharp blades are the best way to combat skin irritation. 
Technical data razor:
Measurements: 15 cm long
Weight: razor approx. 85 g
Material: Zinc; Chrome: chrome plated, Black Oak: chrome plated & PVD coated
Blade type: Standard half blades, available from many brands, see for example HERE
safety notice
As with every razor, the same applies to the SHAVENT: please always be careful - razor blades are known to be razor sharp! Keep razors and blades out of the reach of children or anyone who is not familiar with razor blades.
You can find more information on safety and care HERE
Note: Decoration in photos not included, see "Scope of delivery"
The SHAVENT Original razor, available in shiny chrome or black oak


100 Derby Premium blades for 33 changes


Blade collection box for storing used blades


SHAVE & SHOWER Solid Shaving Bar, the soap-free shaving soap


SHAVENT shaving bowl made of stainless steel


High-quality leather bag made from the finest Western European leather


Blade test set: discover the variety of blade brands with 3x6 blades.