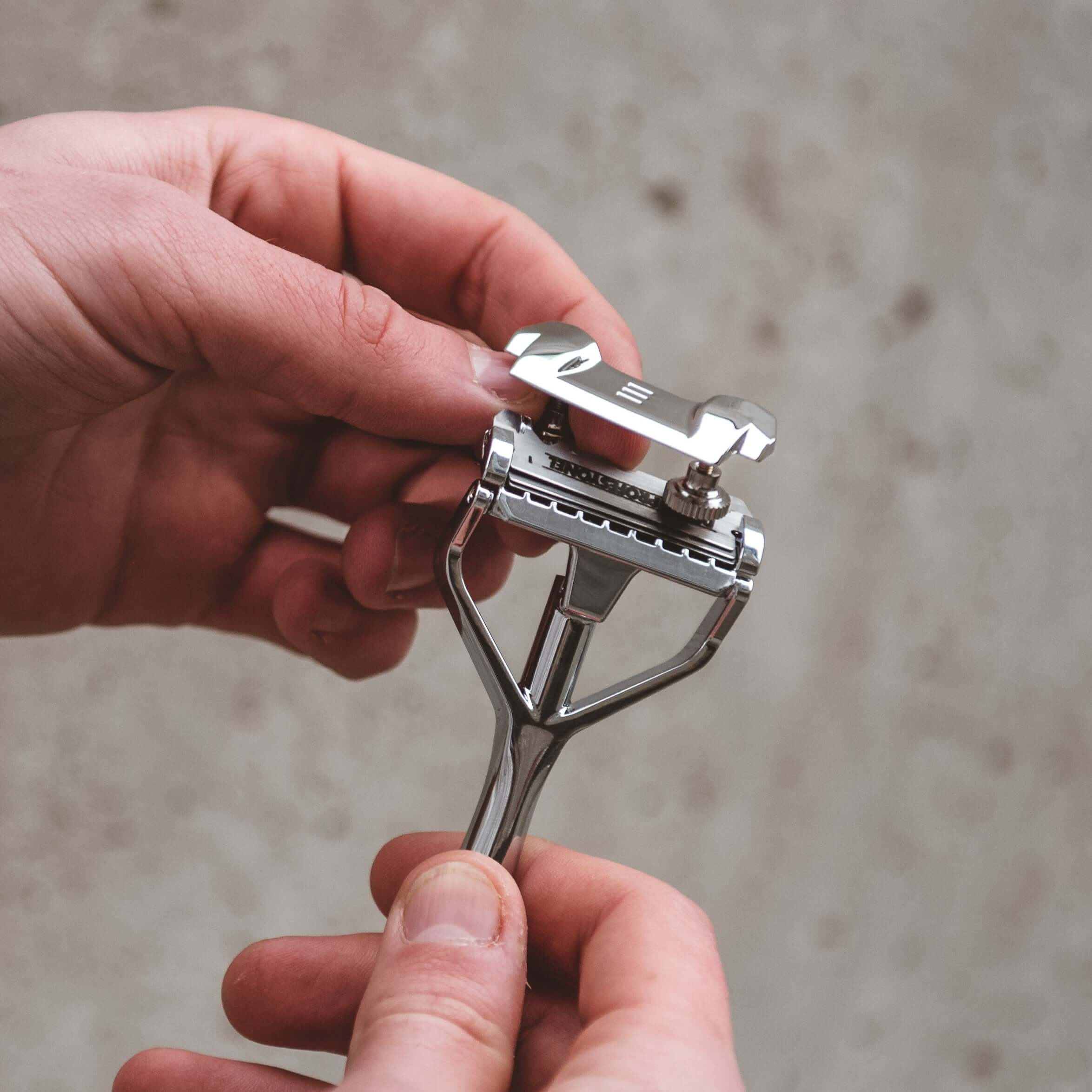 SHAVENT information
Which razor blades are used in the SHAVENT?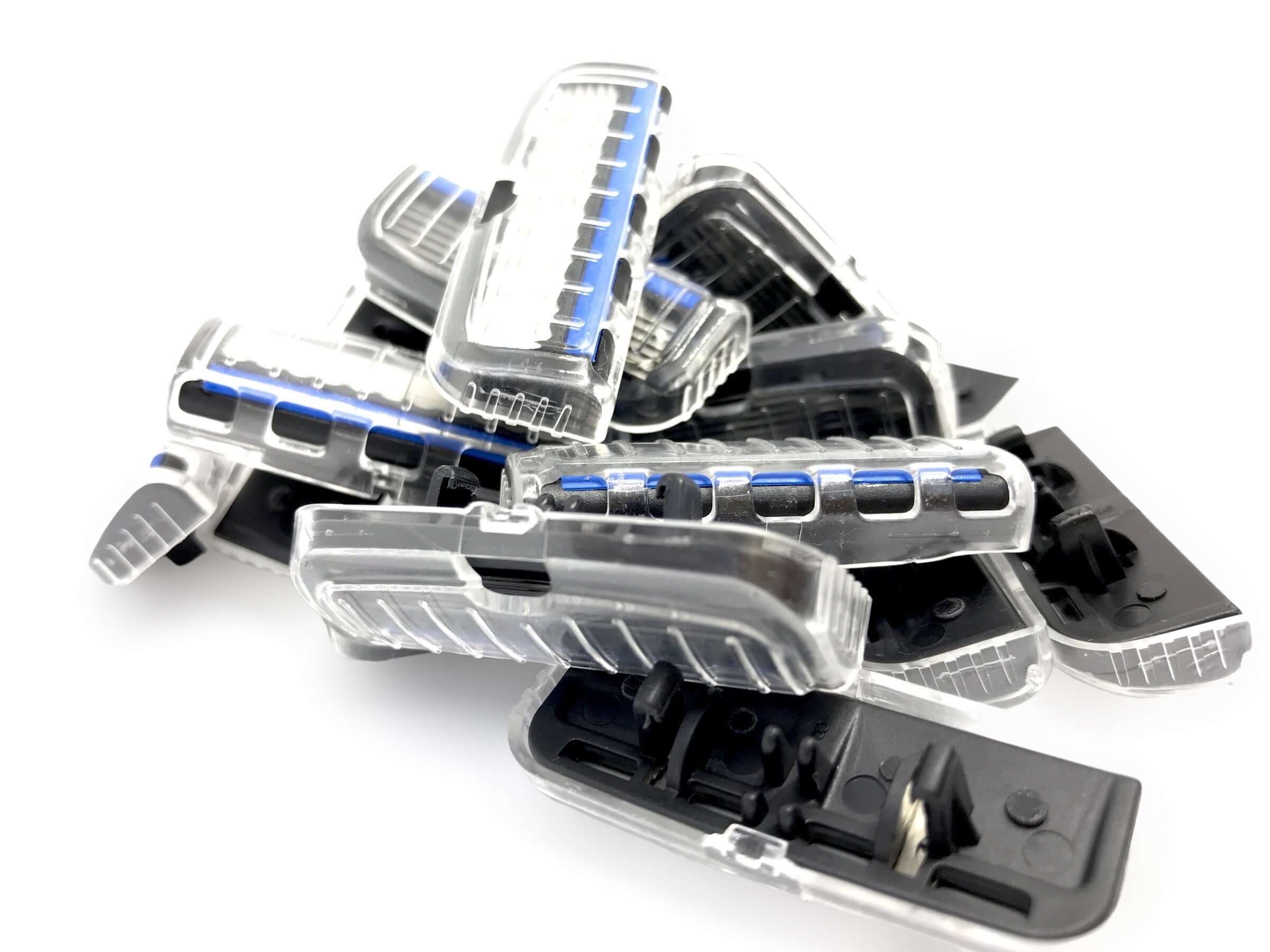 No more plastic blade heads to change
Long-term expensive replaceable heads from drugstore brands?
That was out of the question for us with the SHAVENT. Too much waste, too high costs - we were fed up with standing in front of the drugstore shelves and spending €60-100 a year on blade heads.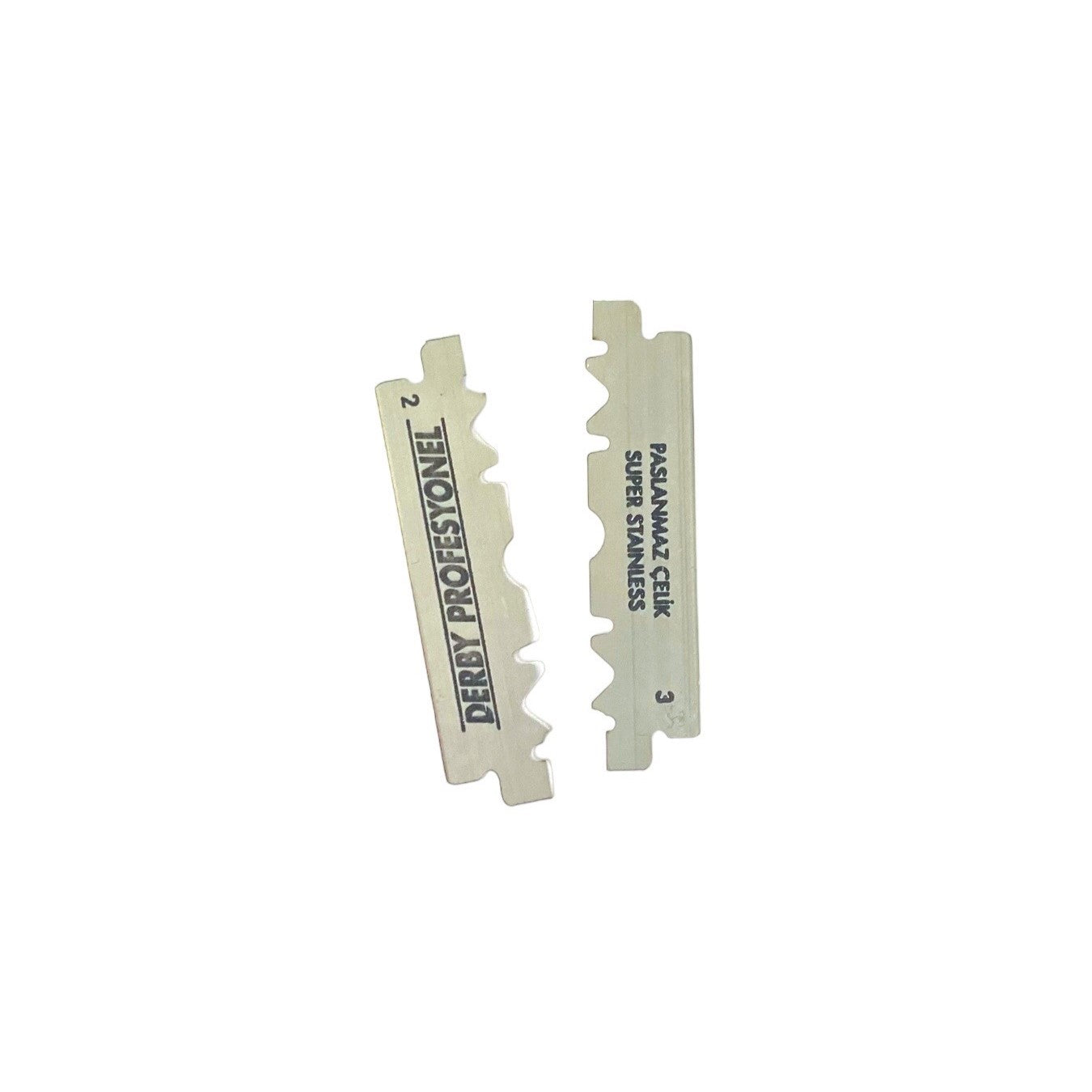 Clever, compact, sustainable
That's why the SHAVENT uses standard "half blades"
The blades, which many still know "as a whole" from grandfather's safety razor, can be bought already cut in half, because they have been used in trimmers and straight razors for decades.
They come without any plastic and are so cheap from ~5 cents per blade that it's a pleasure.
Permanently independent
Plenty of choice for your perfect shave
The half blades, also known as "single edge blades", are available from many brands at very low prices online (in our shop and on the well-known marketplaces) as well as in specialist shops.
"Whole" razor blades from standard safety razors can also be used in the SHAVENT. Simply cut in half with scissors while still wrapped.
Always fresh blades
Changing the blade is that easy
Simply insert blades and spacers alternately, tighten softly, done
That's what SHAVENT users say
Quality razor, very easy blade change and shaving with it is an experience in itself. I can only recommend!
Martin H.