SHAVENT
High-quality shave, in all dimensions
Anything but ordinary
The best of two worlds, elegantly combined
The SHAVENT offers the adaptive, thorough shave of a modern wet razor known from drugstore brands and combines it with the advantages of the classic metal shave: no unsightly plastic, no blade cartdriges.
Perfectly matched
Flexible head meets high quality metal
Agile, direct shave, gentle on the skin and remarkably thorough in the result - metal shaving can be so comfortable.

The flexible head ensures a comfortable, safe shave on both the face and body, even in difficult areas.
Quality you can feel
Durable, noble and opulent in design
No plastic, no rubber attachments that would wear out over time. The SHAVENT stands for durability by design.
Made of high-quality metal, the SHAVENT not only feels good in the hand, but also impresses with its elegant appearance.
On average for our customers
This is how the SHAVENT pays off via the standard blades
Independent
3 razor blades - no cartridges
You know the hassle of buying new blade cartridges for your drugstore razor? The price, the dependency, the stubborn, bulky plastic packaging? We feel you.
That's why the SHAVENT does without interchangeable heads - only what wears out is replaced here: the blades. By using standard blades, which are available at low cost from many brands, this only costs a few cents instead of many euros.
Pure shaving pleasure
Smart blades, less skin irritation
Let customers speak for us
Flexible use
Perfect for face and body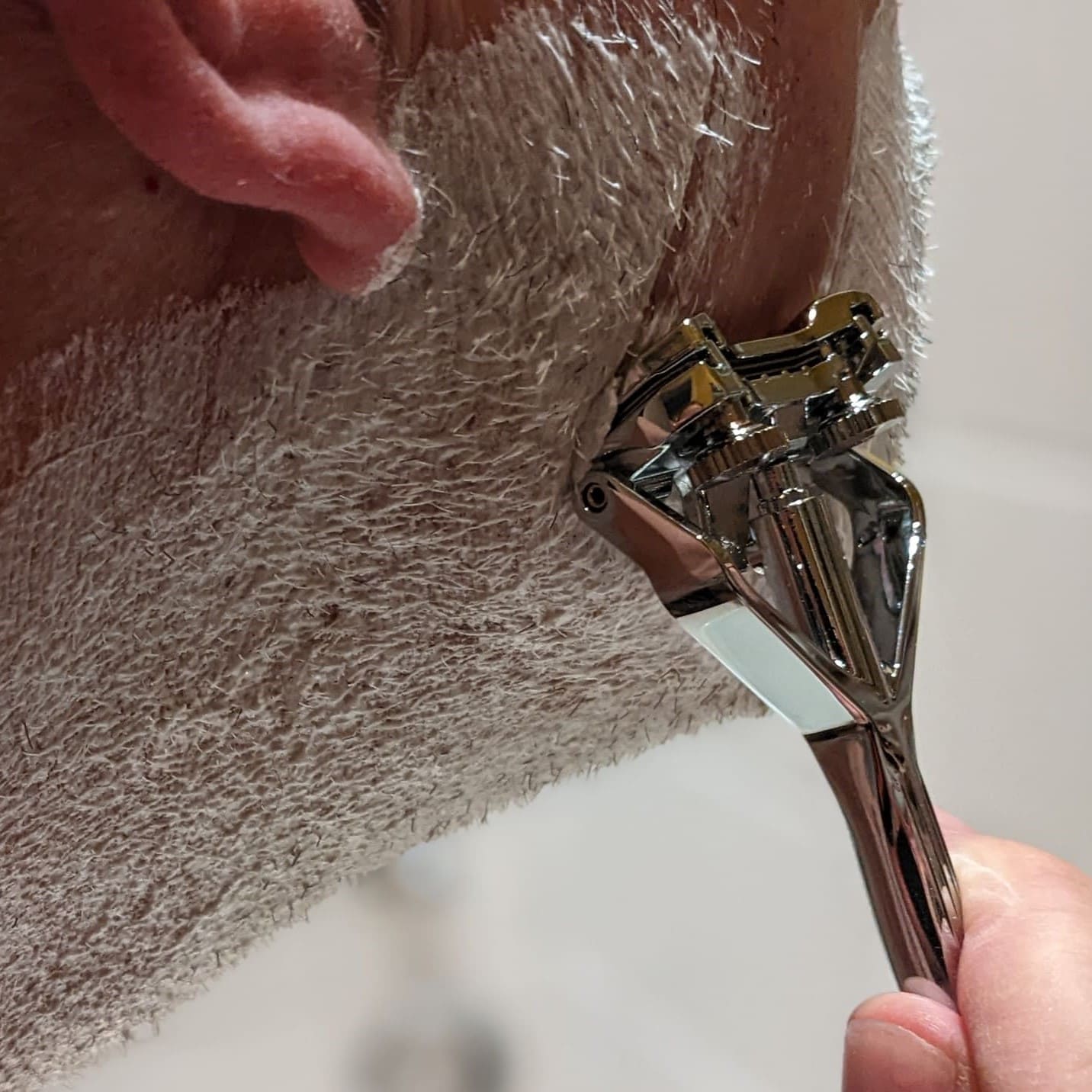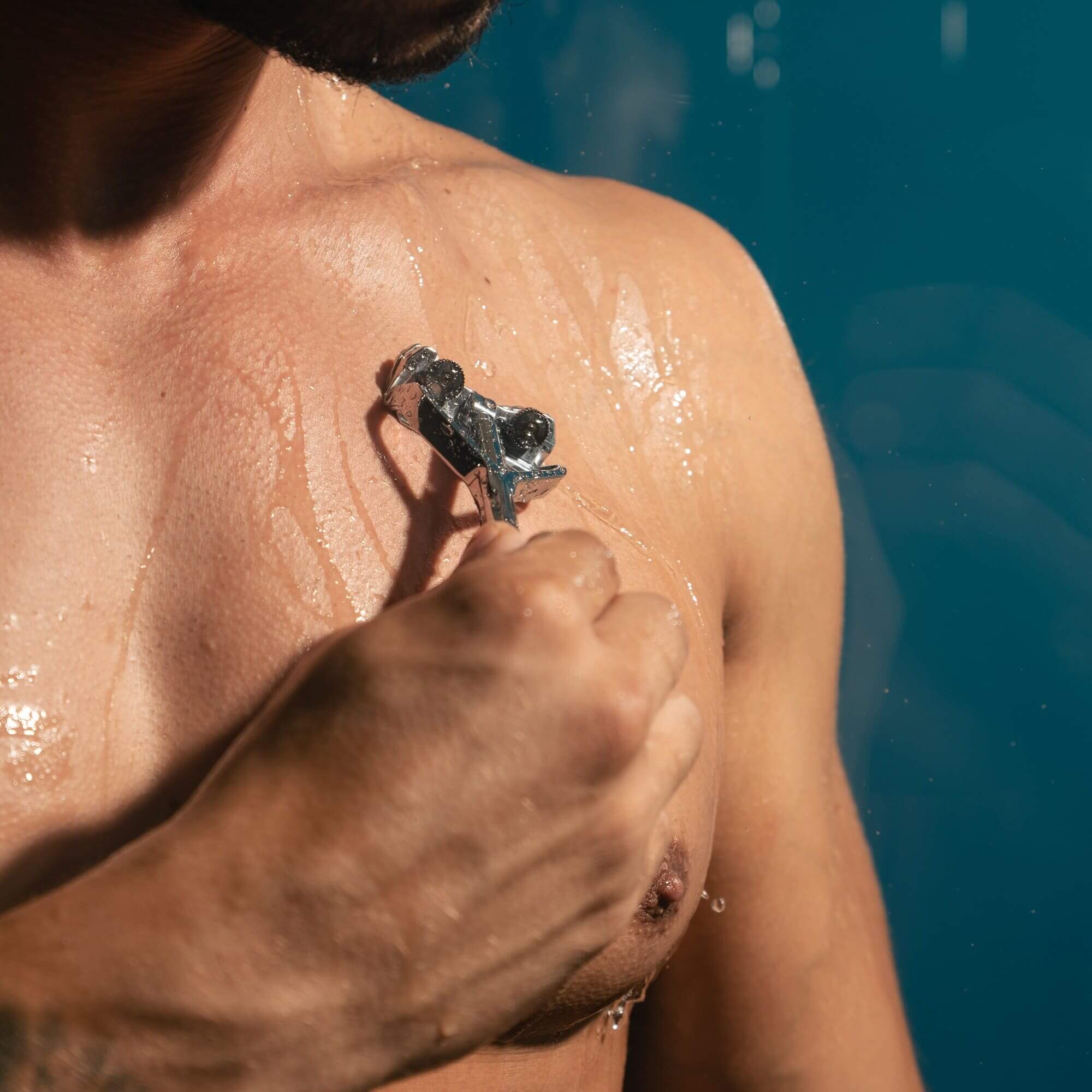 TRY NOW
SATISFIED OR 30 DAYS MONEY BACK
Thousands of customers are already convinced of the SHAVENT shave. You will be too or you will get your money back.
Including blades for 33 changes!
The most popular set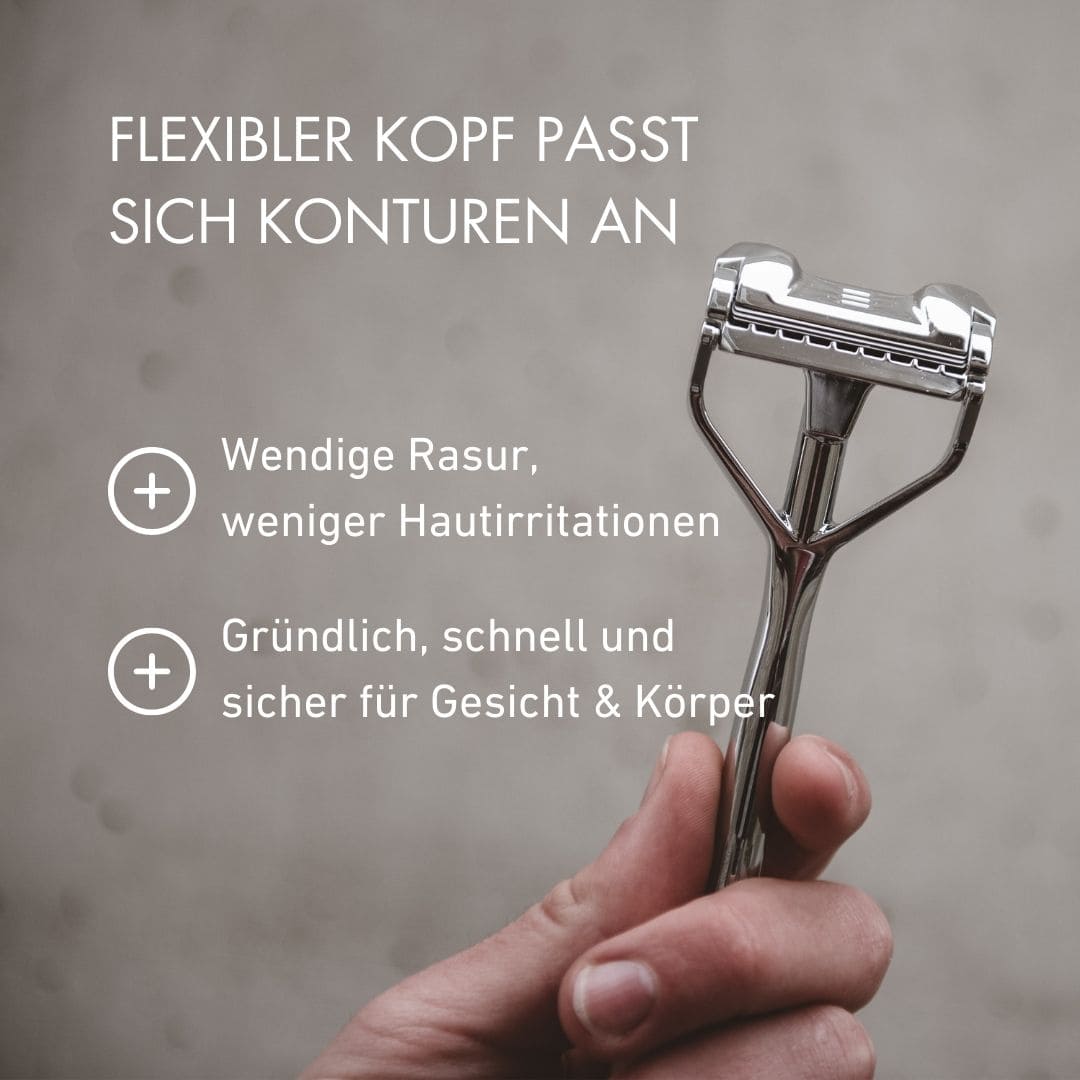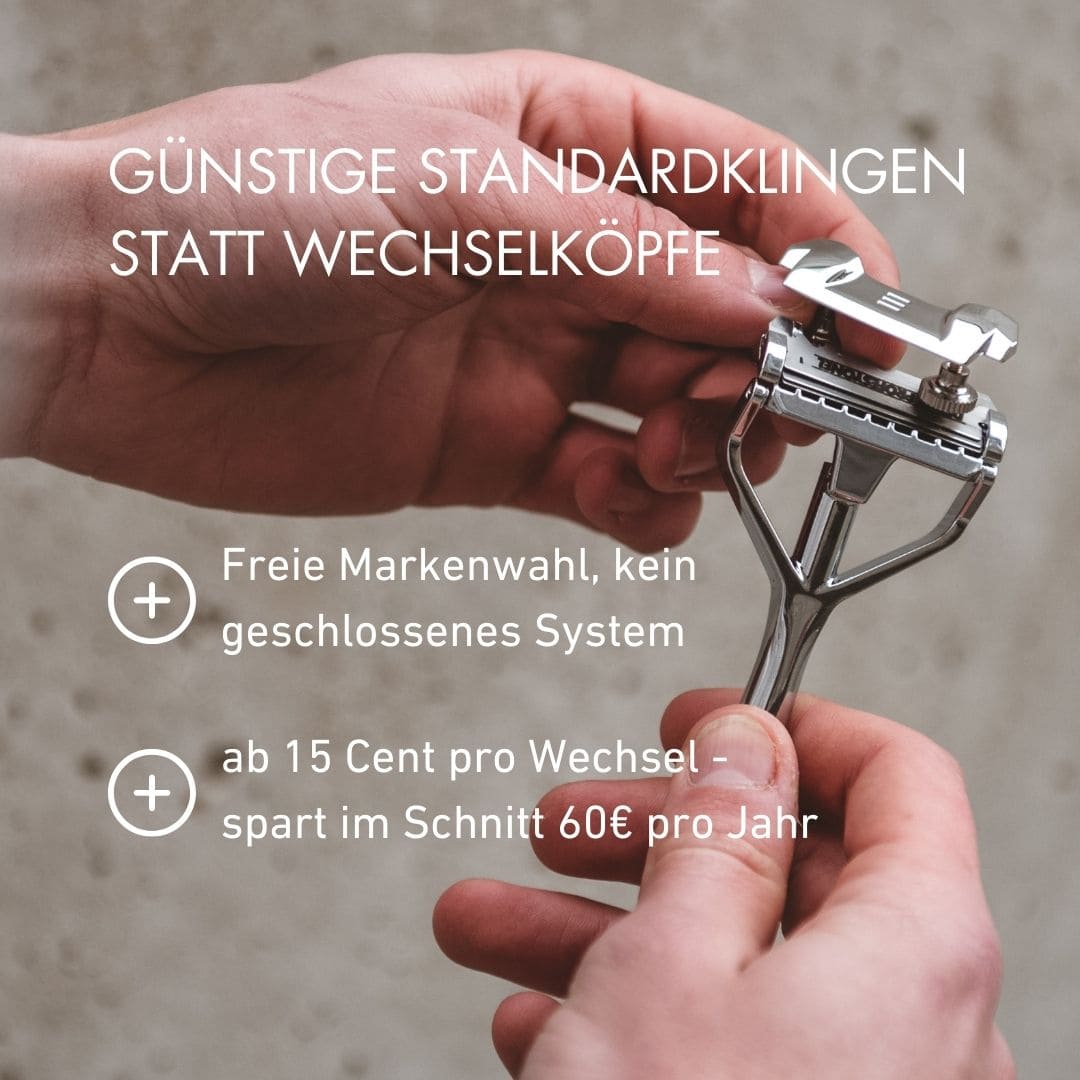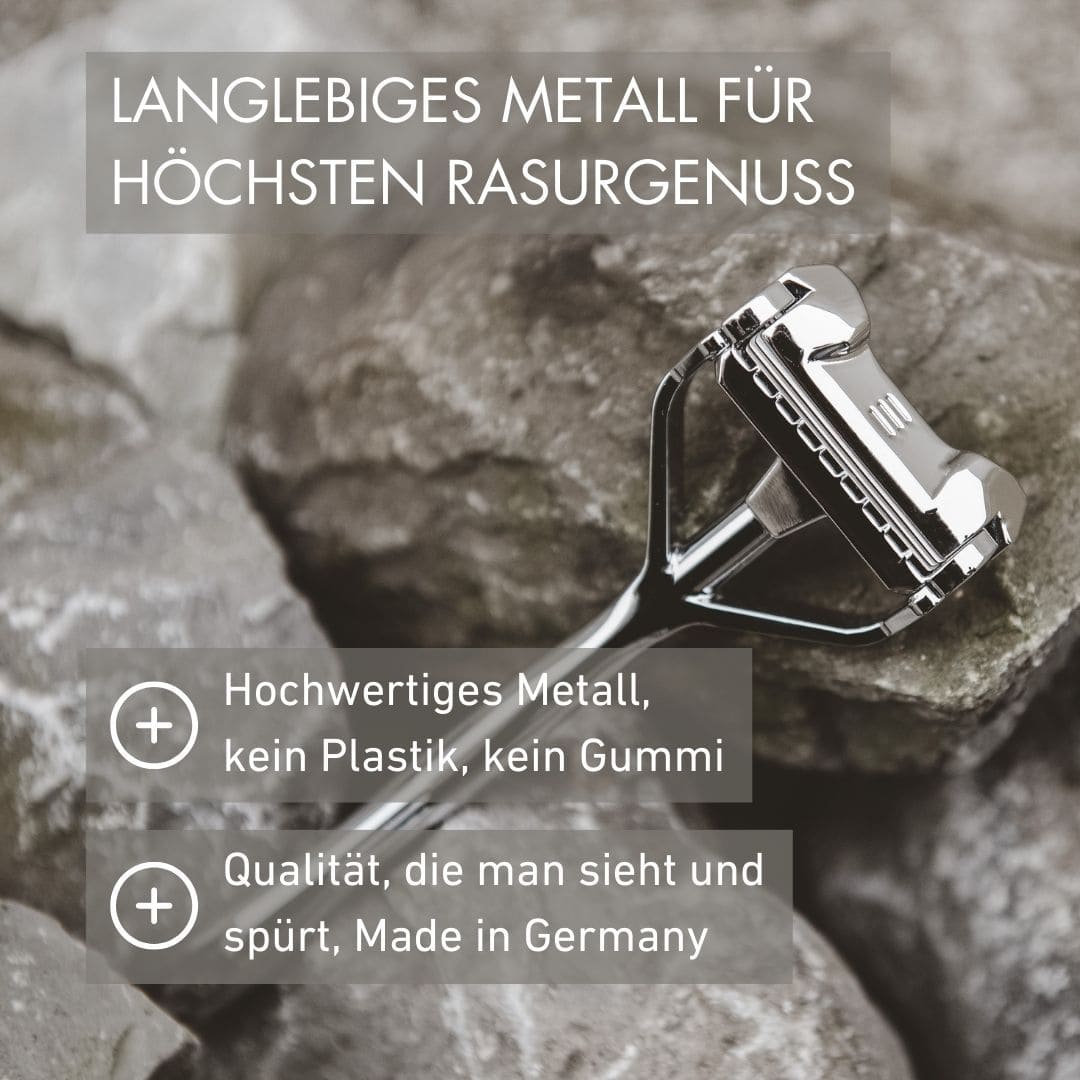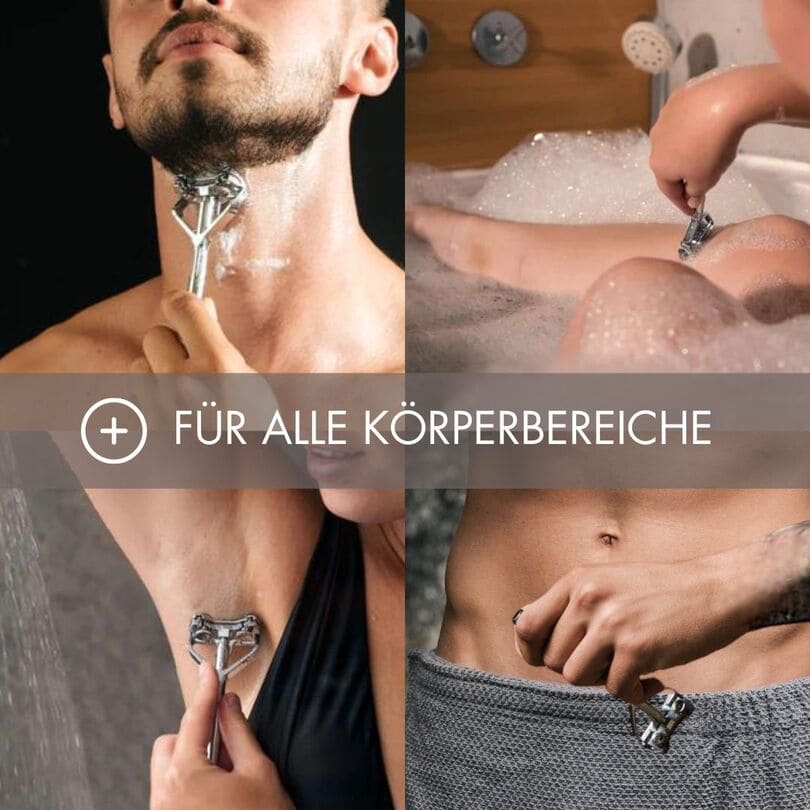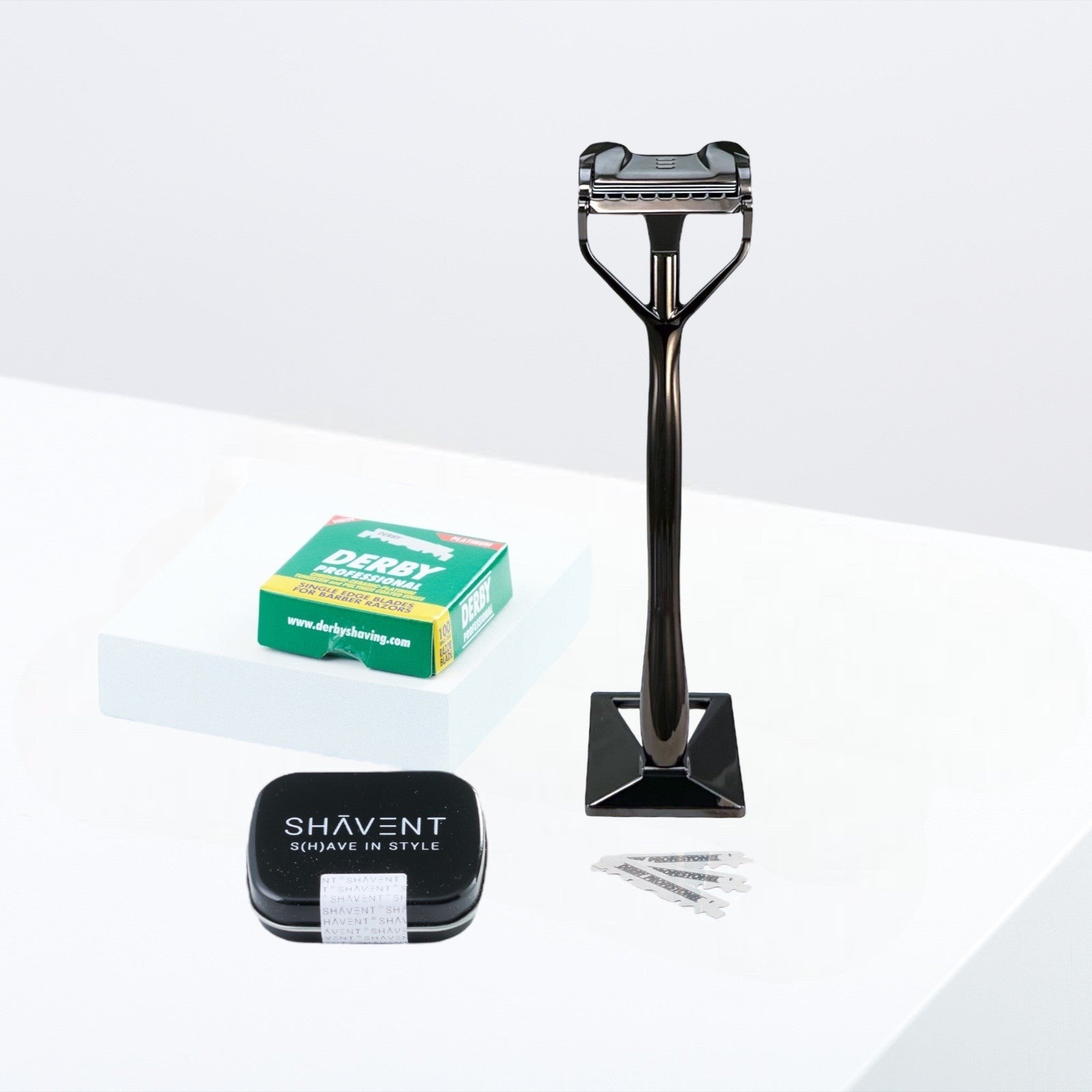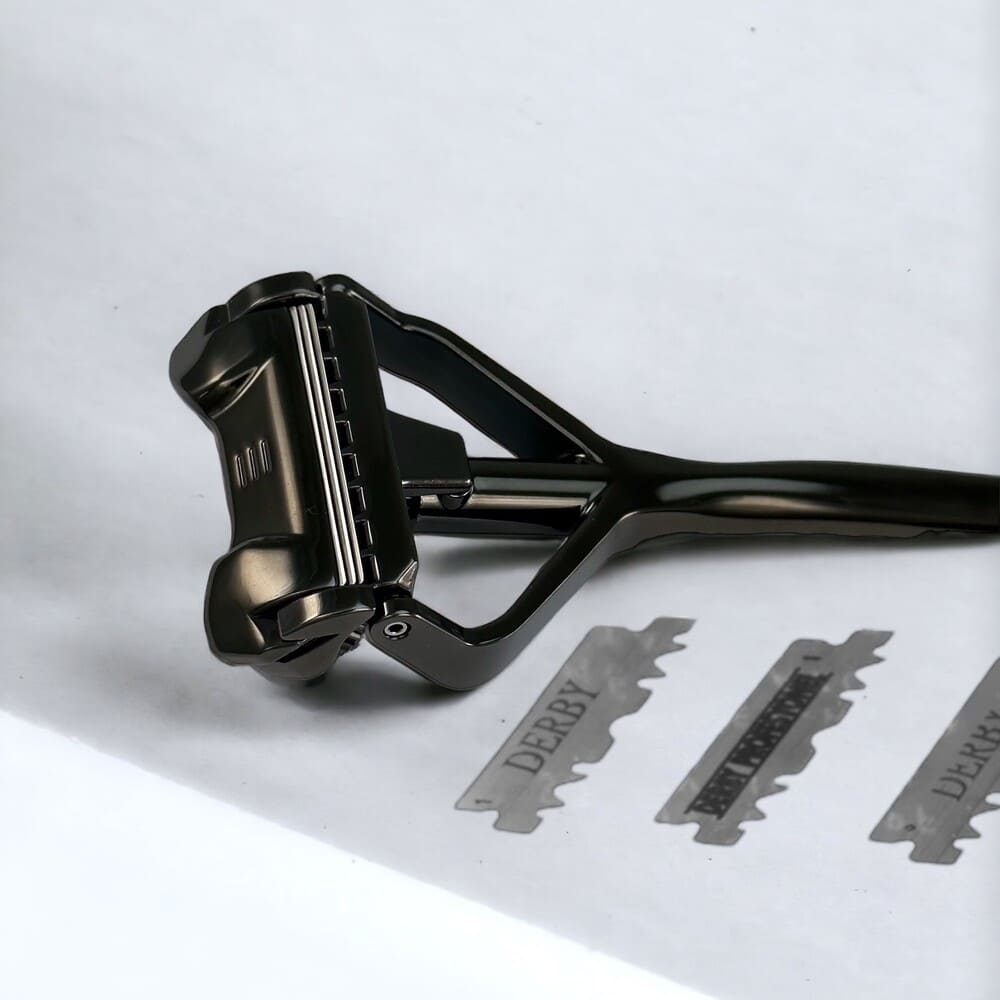 For strong hair
The set for particularly thick hair and bald shaving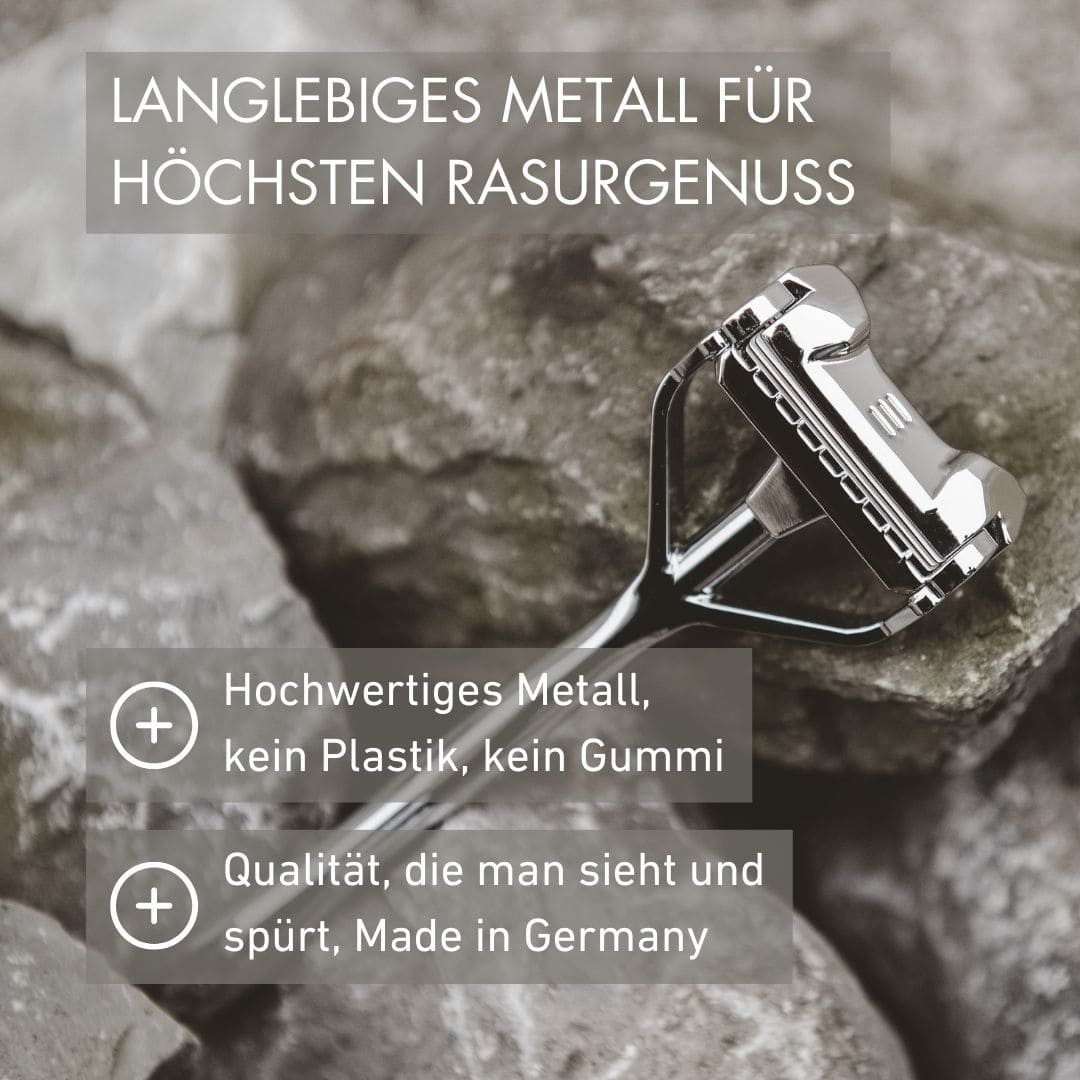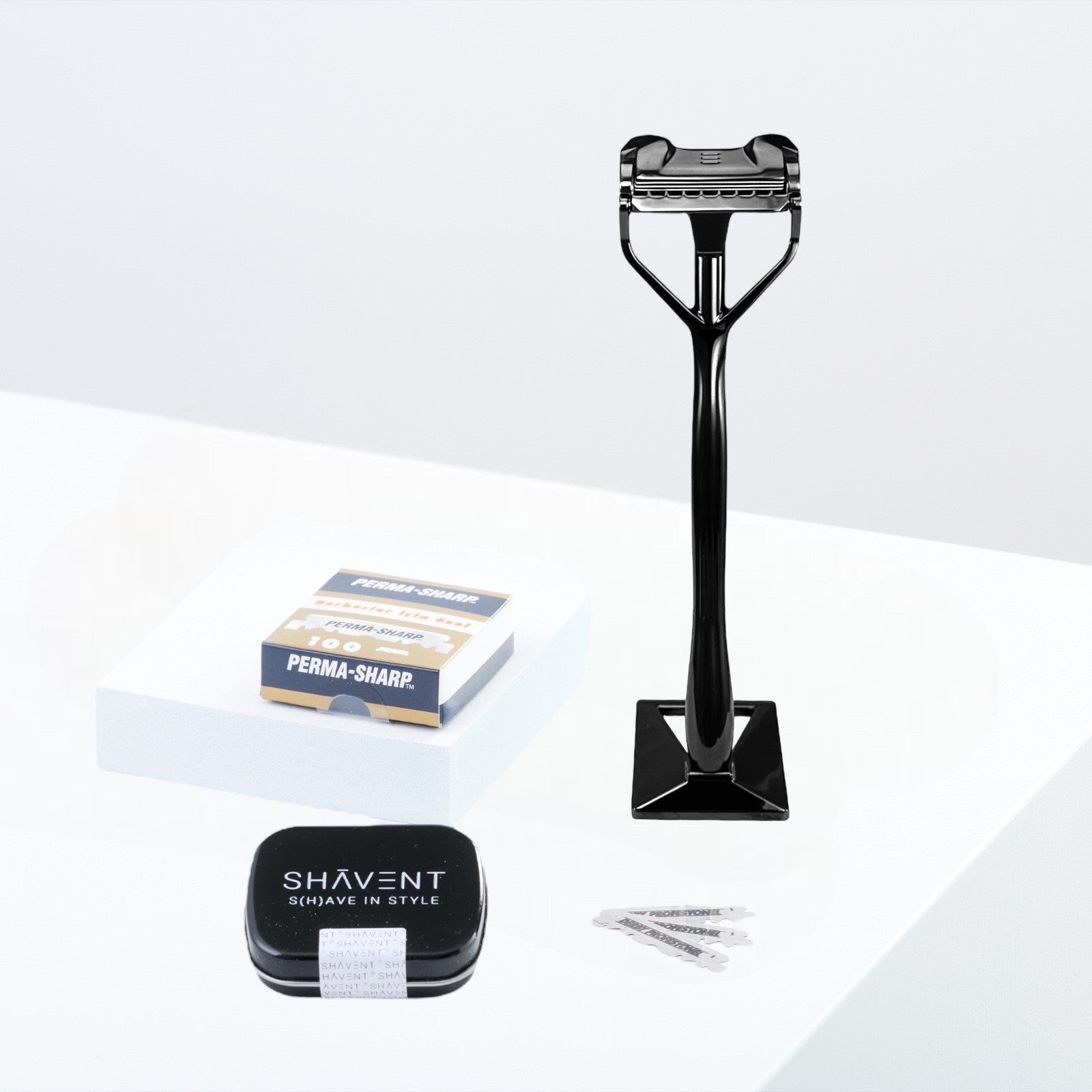 Basics
Drugstore razors use the "cheap handle, expensive blades" logic. The entry is offered cheaply, after that you regularly pay many euros for new interchangeable heads. This is adding up over the years.
The SHAVENT reverses this principle. Instead of investing in a cheap handle that wears out, you invest in a high-quality, durable metal razor with full flex head comfort, and then save money every year. The average of our customers save ~60€ per year compared to the drugstore shaver.
Yes, our grandfathers already appreciated metal razors back then and also used standard blades in classic safety razors. In these safety razors, however, the intended single blade is in a rigid head - this means that the user has to ensure the correct angle of the blades on the skin himself with their hand.
A nice shaving ritual when you shave with delight and time in front of the mirror. But for the fast shave in everyday life, sleepy in the mornings or even for a body shave in the shower, it's not that easy.
Incorrect blade angle risks cuts and severe skin irritation.
That's why the SHAVENT combines the advantages of classic safety razors with the flexible head of modern drug store razors - so the blades always touch the skin at the perfect angle.
Usage
As a metal razor, the SHAVENT lies comfortably in your hand with a weight of approx. 85 grams - this means that you need significantly less pressure when shaving to achieve a perfect shave.
As a rule of thumb: with a plastic razor you press as you write with a ballpoint pen, with a metal razor you only use the same pressure as you write with a Stabilo pen / fineliner.
Thanks to the smooth-running flex head, the SHAVENT offers a safe, thorough and gentle shave for the face, head and body, including the intimate area.
Blades
Basically, you can change your SHAVENT blades just as often or as little as you do with your previous razor - with the small difference that every change makes a HUGE difference in costs and waste - but you already know that.
Our experience shows that it is best to go by feel. When we no longer feel the shave is "smooth" and notice how it starts to pull at individual hairs, we simply swap out our blades.
The SHAVENT uses standard razor blades. The so-called half blades or "single edge blades" have been used in straight razors for decades and there are many brands available to buy at low cost in our shop, on the large online marketplaces and in specialist shops. Every blade change costs only a few cents instead of many euros and a supply for years fits into the smallest corner of a bathroom drawer.
The SHAVENT is designed as a 3-blade razor. It offers an optimally balanced skin contact.
However, it can also be used very well with one or two blades.
Service
Quite simply: try the SHAVENT shave at home - not satisfied? Then write to us within 30 days of purchase, return the SHAVENT free of charge and get your purchase price refunded. You can find more details HERE.
Our Blog
The best shaving tips