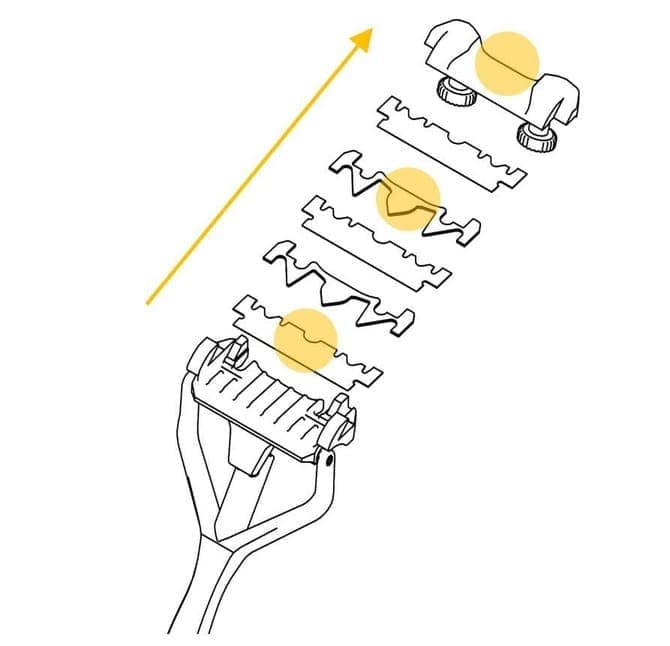 Razor Blades - Perma Sharp Single Edge Half Blades
Number of packs:
1 x 100 blades
In stock, with you in 1-4 days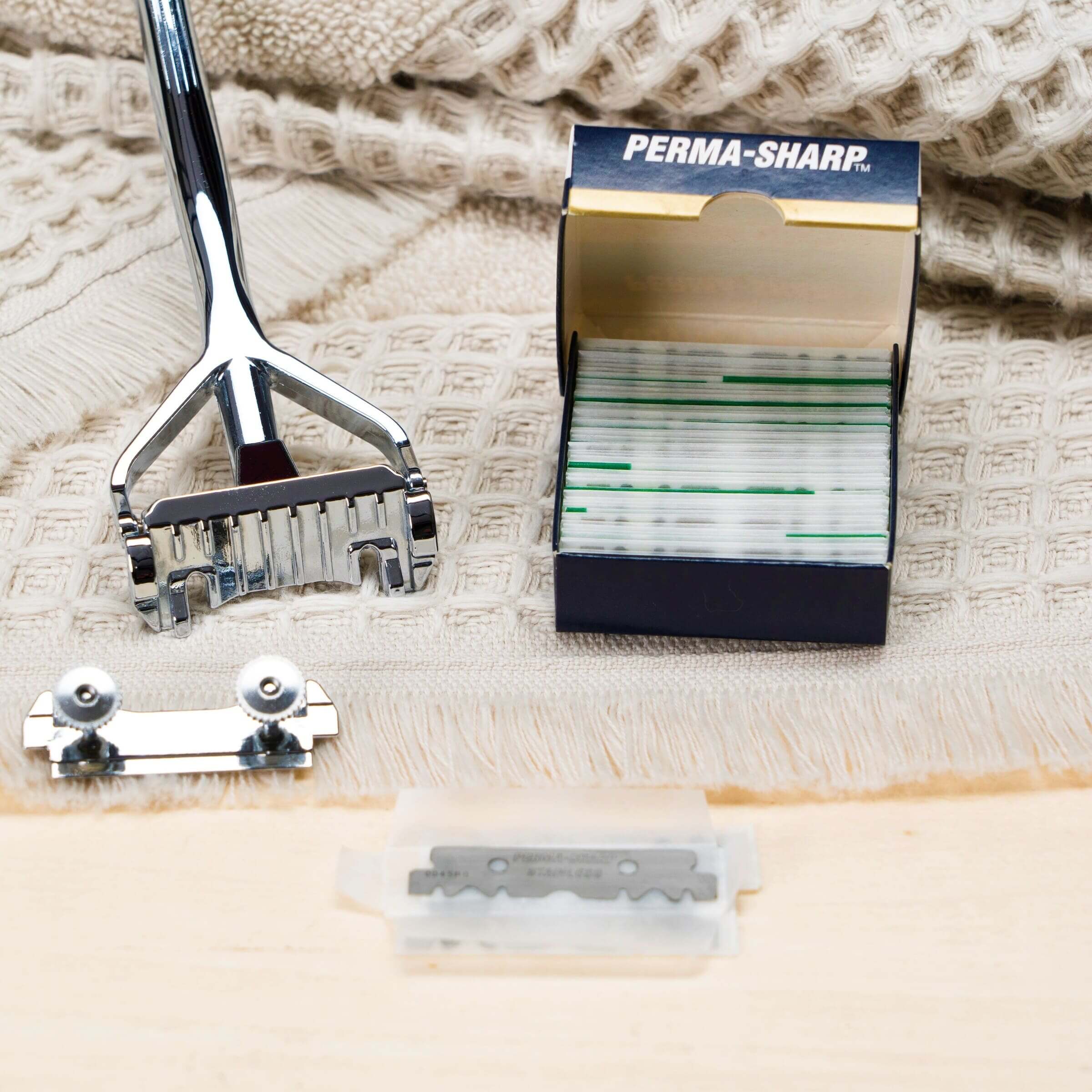 Accesories
Razor Blades
Cardboard mit je 100 Perma Sharp Professional Half-blade Blades / Halb Blades / Single-Edge Blades
One carton is sufficient for 33 blade changes
FOR YOUR SHAVE
The special twist
By popular request, we are including the Perma Sharp blades in our shop. Known as some of the sharpest of their kind, they're the perfect choice for those who want an even closer, sharper shave. Particularly suitable for shaving the face and for rather thick hair. Key facts about the blades:
Made from stainless steel
Real professional blades from the hairdresser's / barber's area
Hard to buy in ordinary retail
Included is:

Depending on your choice, 1-3 boxes of 100 Perma Sharp razor blades
Razors and other decorations are not included
The blades are perfect for inserting into your SHAVENT. Decide for yourself how many blades you want to use. Whether one, two or three blades - the main thing is that you have the perfect shaving experience.
safety notice

As with every razor blade, the same applies here: please always be careful - razor blades are known to be razor sharp! Keep razors and blades out of the reach of children or anyone who is not familiar with razor blades.
You can find more information on safety and care HERE
Do you still have questions about the Perma Sharp blades?
Then look at ours FAQ drop by or write to us about our contact form - we are happy to advise you!
Wie erhofft
Ich benutze die Klingen im **** Shave Rasierer zur Körperrasur und nach ca 10x benutzen hab ich nun erst eine Verschlechterung bemerkt. Hatte zuerst etwas Sorge dass sie schnell abstumpfen würden weil sie sehr dünn und scharf sind, aber absolut nicht! Bin froh dass ich direkt 100 gekauft habe und jetzt ne Weile Ruhe hab :)
Hey Selin, vielen Dank für Deine positive Rückmeldung! Es freut mich total zu hören, dass die Klingen deine Erwartungen übertroffen haben. Es war ne kluge Entscheidung, gleich 100 zu kaufen! :) Viel Spaß weiterhin mit Deinem SHAVENT! Viele Grüße, Ilaria von SHAVENT
Zufriedenheit hat einen Namen: Shavent
Wie gewohnt: eine prompte Lieferung qualitativ hochwertiger Produkte.
Bei euch einzukaufen macht einfach nur Freude.
Viele Grüße vom Niederrhein
Klaus
Lieber Klaus-Thomas,
vielen herzlichen Dank für Deine großartige Bewertung! Ich freue mich sehr zu hören, dass Du mit unseren Produkten zufrieden bist.
Ich bin 100% sicher, dass Du noch lange Freude an Deinem SHAVENT haben wirst. Viele Grüße, Lorenza von SHAVENT
Rattenscharf
Bin sehr zufrieden. Die Klingen habe ich schon eine Weile in Gebrauch und sie werden einfach nicht stumpf.